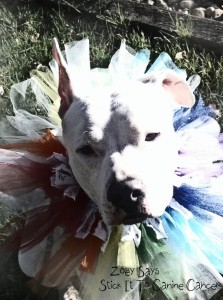 I was planning to attend the pet expo in Phoenix this weekend as part of my next stop on the Tutu Tour, but my sissy Bear decided to gobble up a sock this week, and my plans changed immediately! As you know, Bear had to have major surgery to remove what must have been a very tasty sock, and we are very thankful that she is doing so well. She is spending quiet time at home healing, and with that said, we need to be by her side for the next couple of weeks. Plans are plans though, and I can't just drop my mission to raise awareness and funds to help find a cure for canine cancer! So I got to thinking of ways that I could still get the word this weekend without straying too far from home, and I came up with a very simple plan in which I'm going to need your assistance to help me pull it off!
The pet expos draw upward to 10,000 people and though I don't meet with every person that attends, I get my Warning Signs of Cancer in Pet Animals card in as many hands as I possibly can. I also use my magnetic powers and fa*bull*ous looks to draw people to me so I can tell them all about how the proceeds from the sales of Love Adds Up stickers & magnets are donated to help find a cure, all while sharing a whole lot of pit bull love. I hand out thousands of cards and it makes me do the zoomies to know that I am educating people to become aware of symptoms that sometimes get overlooked in their pets. If what I do, ultimately helps someone spot a symptom, that leads to treatment, that extends and saves their pet's life, then ZOOM is what I do!!
Okay, so back to the plan…Since I share my card twice a month, you've most likely seen it already! So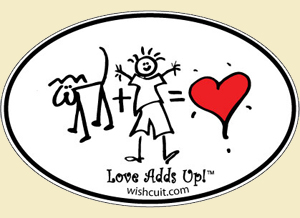 there's two things that I would like you to do. First off I'm going to share it again, and I would like to see this post get shared, and shared and shared some more!!!
Secondly, I'm going to share this link to Love Adds Up once again, and I ask that you please click on it and take a look. If there's any way you can part with $4, I'll happily send you a sticker, and $6 will get you a magnet. The way I see it, there's one HUGE reason to buy one, or two, or three, or more; and that's to help find a cure for cancer. I hear some of you saying that you already have one, right?! Well then you must know someone who has a birthday coming up, or maybe someone who is graduating soon. If not, Mother's Day is just around the corner, and oh my dog, the month of May is Pet Cancer Awareness month too!
I might be staying close to home this weekend, but the Tutu Tour must go on! More awareness must be spread. More funds must be raised. More lives must be saved! So what do you say? Let's do it together! Please help me Stick It To Canine Cancer! xoxo ~Zo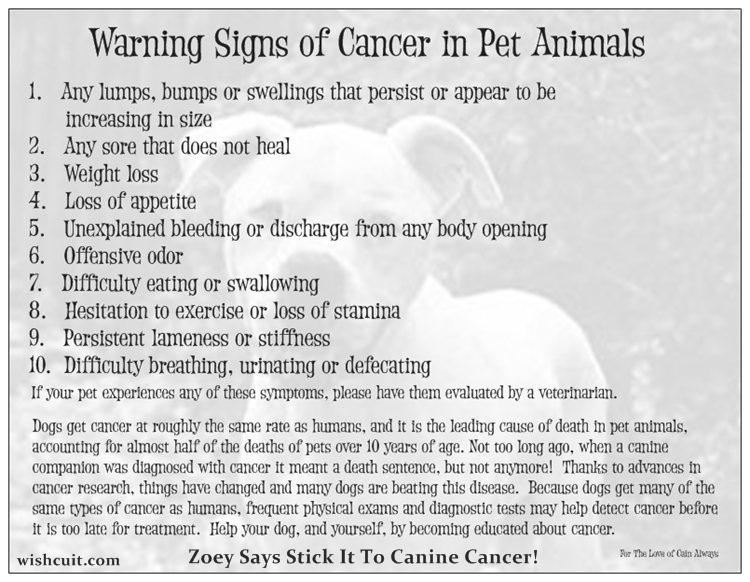 FTLoCA