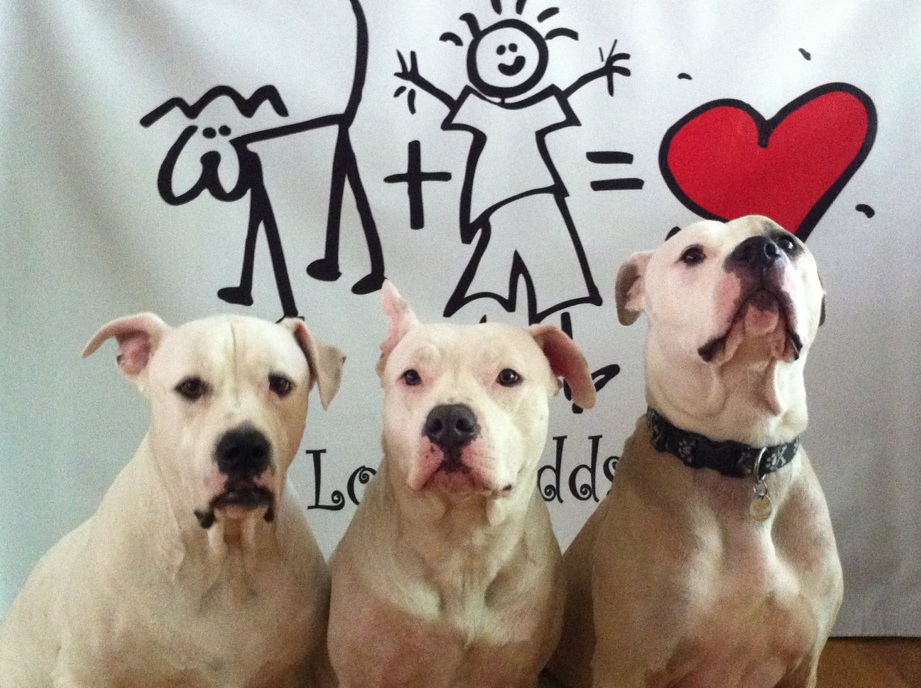 We're carrying on the theme of the Your Three Words photo contest, but moving a step beyond and hosting a mini Love Adds Up marathon fundraiser with a few of our friends. We've teamed up with the following individuals who were part of the Your Three Words photo contest to help them raise funds for their favorite rescues.
Check out all of the amazing rescues listed below, and if you don't have your own Love Adds Up sticker or magnet, we're going to give you a great reason to get one, or two, or three…or more! I have included links to each rescue's Facebook page so you can see the incredible ways they are helping dogs! In addition to the funds raised by purchases, the rescue with highest dollar amount of purchases at the end of the fundraising period, will receive an additional $50 donation from Wishcuit! Don't delay…the fundraiser runs from June 1 through June 8, 2012! Get your sticker or magnet at Love Adds Up!!!
Dan Pinder and Lucy support all of the wonderful work being done by Detroit Dog Rescue.
Melissa Mariner and Reed help many pit bull rescues, among them is Sunrays Pit Bull Rescue.
April Thomas and Daisy want to help one of their favorite rescues, Rugaz Rescue, Inc.
Ashton Keenan and Cj are lending a paw to the rescue where she found Cj, Heartland Humane Society of Missouri.
Kyle Anne Piekarzewski and Harrison, Chapel Pie and Kendall have a favorite, and it's where she found Chapel Pie, Planned Pethood, Inc..
Heather Heren and Pebbles are workin' for the bulldogs, San Antonio Bulldog Rescue.
Ashley Daigle and Dozer are raisin' the woof for American Bulldog Rescue.
Tricia Hansen and Teddy are helping out their favorite, Thai Ridgeback Rescue Network.
Suzanne Sarlls-Hartwell and Monk are huge supporters of Basenji Rescue and Transport, also known as BRAT!
LaChrystal Ricke and Reggie are head over paws for Treat 'Em Right Rescue.