November 17, 2009
"Don't cry because it's over, smile because it happened." -Dr. Seuss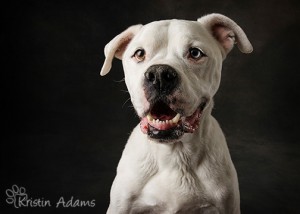 12:25 pm I received a phone call from Deer Creek Animal Hospital. Caller ID tells me who it is before I pick up the phone and a wave of emotions comes over me.
3:00 pm On my way home from Deer Creek Animal Hospital clutching a small box with Cain's name on it. Ken is driving and I'm taking in the beauty of the day. The sun is shining without a cloud in the sky; the mountains white with a fresh blanket of snow. They remind me of how white Cain's fur was and I smile through my tears. It is a beautiful day just as he was.
This was a difficult visit and I cried the moment I stepped through the door, but once inside I was reminded of the wonderful people who work here. The people who see people like me every day. The people who drop what they are doing and wrap their arms around me and say that everythings's going to be okay. The people who always asked how Cain was doing and showed me how much they cared. The people I am blessed to have in my life.
6:00 pm I'm home staring at the small box of ashes. As a tear rolls slowly down my face I think of drool and hair and a silly hoarse bark. Pale pink skin and a prancing pony trot. An unconditional love that I have never known and an American Bulldog who will forever own my heart.