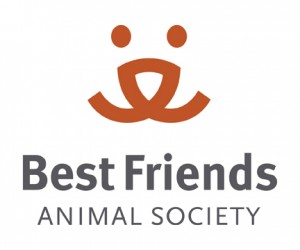 "The greatness of a nation and its moral progress can be judged by the way its animals are treated." -Gandhi
On any given day, Best Friends Animal Sanctuary, our nation's largest no-kill refuge for animals, provides shelter to about 2,000 dogs, cats and other animals from all over the country.  For some its a stopping off place before they are ready for adoption and for others who have been traumatized, suffer from illness or are older they are provided with safe, loving care for the rest of their lives.  Located in Angel Canyon, the red earth of Utah couldn't be a more beautiful place for the animals that reside here and after touring the 33,000 acres that they call home, I decide that Best Friends is at the top of my list for donations from my new business, which I'm now calling Wishcuit.  If you're ever torn on a vacation destination, please consider Best Friends.  They have on site cottages as well as a couple of RV sites (there's also plenty of lodging in nearby Kanab), and the many opportunities to volunteer will leave you feeling more refreshed than any island get away.
My dad has driven in from Phoenix and we are spending 3 days in the RV site at the mouth of Angel Canyon.  The canyon views are panoramic and Cain and I explore the trails that lace the edge of the cliffs.  We head to the visitor center, where Cain steals the hearts of  everyone.  I say that literally, as he walks over to a mound of stuffed animals, picks a squeaky hedgehog from the pile and heads for the door. It's an idealic place and I'm not even worried when I receive a phone call from the vet asking that I bring Cain in for another x-ray when we get home.